Online Works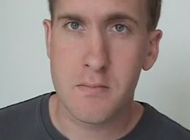 YouTube Videos:
These works explore the content and interactive structures found within YouTube. Through a combination of collage and performance I engage this environment by creating videos that ultimately contribute new content that may fuel another consumer's production. To view these works click here.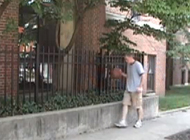 Performance Works:
By engaging my surroundings, I create performances that manipulate everyday activities. Through the dialogue that is created, I am able to take elements from these environments and use them as tools for art making. To view ideos of these performances click here.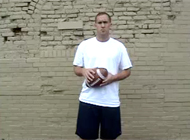 Training Camp:
In this series I refine my technique as I gear up for the upcoming football season. Following the directions from different "how to" videos, I practice by incorporating and interacting with different elements of my surroundings. To follow my progress, click here.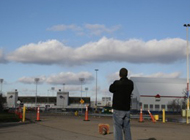 The Drive:
As a life long Buffalo Bills fan it is my obligation to attend a home game whenever possible. For every first down gained by the Bills offense during the 2007 season, I drove one mile towards Ralph Wilson Stadium from my home in Syracuse, NY. My goal was to cover the 157 miles necessary in order to be in Buffalo to attend the Week 14 game versus the Miami Dolphins. To follow my journey, click here.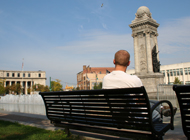 The Waiting Project:
Starting in October 2007, I began waiting in Clinton Square, Syracuse, New York for one hour each week until someone who learned about my project introduced themselves to me. Once that happened, I could stop waiting and the project would conclude. To see if I am still waiting, click here.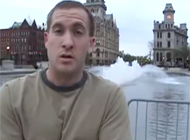 The Challenge:
In an effort to end The Waiting Project, I am contacted by a viewer who gives me a set of clue to follow in order to figure out who they are. To learn more about the tasks I was given, click here.